Gopika Anil, also known as Dr. Gopika Anil, is a well-known Malayalam actress who has worked actively in the Malayalam film and television industries. Her birthday is April 27th, 1994. Gopika made her acting debut in 2001 with the Malayalam film "Shivam." Her ability and determination immediately drew notice, and she starred alongside her sister Keerthana in the 2004 Malayalam film "Ballettan."
Gopika's performance in the popular Malayalam serial "Santhwanam," which aired on Asianet and Hotstar, is one of her major contributions to the small screen. She has won the hearts of audiences with her fascinating performances and natural acting ability, giving her a particular place in the profession. Gopika's path to success continues to rise, making her a popular figure in the film and television industry, celebrated not just for her beauty but also for her acting ability and flexibility.
Check out Gopika Anil's HD Photos, Biography, Family, Education Qualifications, Affairs/Dating/Marriage, Income, and Social Media.
| | |
| --- | --- |
| Biography | Description |
| Full Name           | Gopika Anil |
| Nickname | Gopika |
| Working As | Doctor, Actress |
| Date of Birth (DOB) | 27 April 1994 |
| Birth Place | West Hill, Kozhikode,VKerala |
| Nationality | Indian |
| Current Location | Kerala |
| Famous for | She is a serial and movie actress |
Check out Gopika Anil's latest images, HD Photos
Discover stunning images of Gopika Anil that highlight her gorgeous personality and talent. These stunning images will captivate your senses. Fans are interested in Gopika Anil's personal life, including information such as gopika anil husband name, in addition to her stunning presence.
Dr. Gopika Anil's family, father, mother, brother, sister
Gopika Anil hails from a supportive family. Her dad, Anil Kumar works in the banking industry while her mom, Beena Anil is a homemaker who manages the household with care and affection. Gopika also has a sister named Keerthana Anil, who shares her love for acting and actively participates in the entertainment field. Growing up in a background Gopika has been raised in an environment that appreciates both hard work and creativity which has played a significant role, in shaping her into the talented individual she is today.
| | |
| --- | --- |
| Father | Anil Kumar |
| Mother | Beena Anil |
| Brother | Nill |
| Sister | Keerthana Anil |
Dr. Gopika Anil Husband, Affairs, Boyfriends, and Marital Status
Based on the information we have, Gopika Anil is Engaged to Govind Padmasoorya
Gopika Anil Announces Engagement to Govind Padmasoorya
Gopika Anil, a talented Malayalam actor, recently revealed the happy news of her engagement to the famous actor and anchor Govind Padmasoorya in an emotional sharing. Gopika Anil, who is best known for her remarkable performance in the popular Malayalam serial Santhwanam, announced this important life event on social media.
Gopika published a post in which she conveyed her joy and enthusiasm for the next new chapter she will be starting with Govind Padmasoorya. The pair celebrated their union during the intimate engagement ceremony, which was attended by close relatives and friends.
| | |
| --- | --- |
| Marital Status      | Engaged |
| Boyfriend | update soon |
| Husband/Spouse | Govind Padmasoorya |
| Son | – |
| Daughter | – |
Gopika Anil's Education
Gopika Anil has a background in Ayurvedic medicine and surgery, having graduated from SDM College. During her secondary education years, she attended Providence Girls High School in Kozhikode. Gopika's passion for her studies indicates her commitment to both growth and professional achievement, presenting an approach to her academic and professional goals.
| | |
| --- | --- |
| Educational Qualification   | Bachelor Of Ayurvedic Medicine and Surgery (BAMS) |
| School | Providence girls high school, Kozhikode |
| College/ University | SDM collage |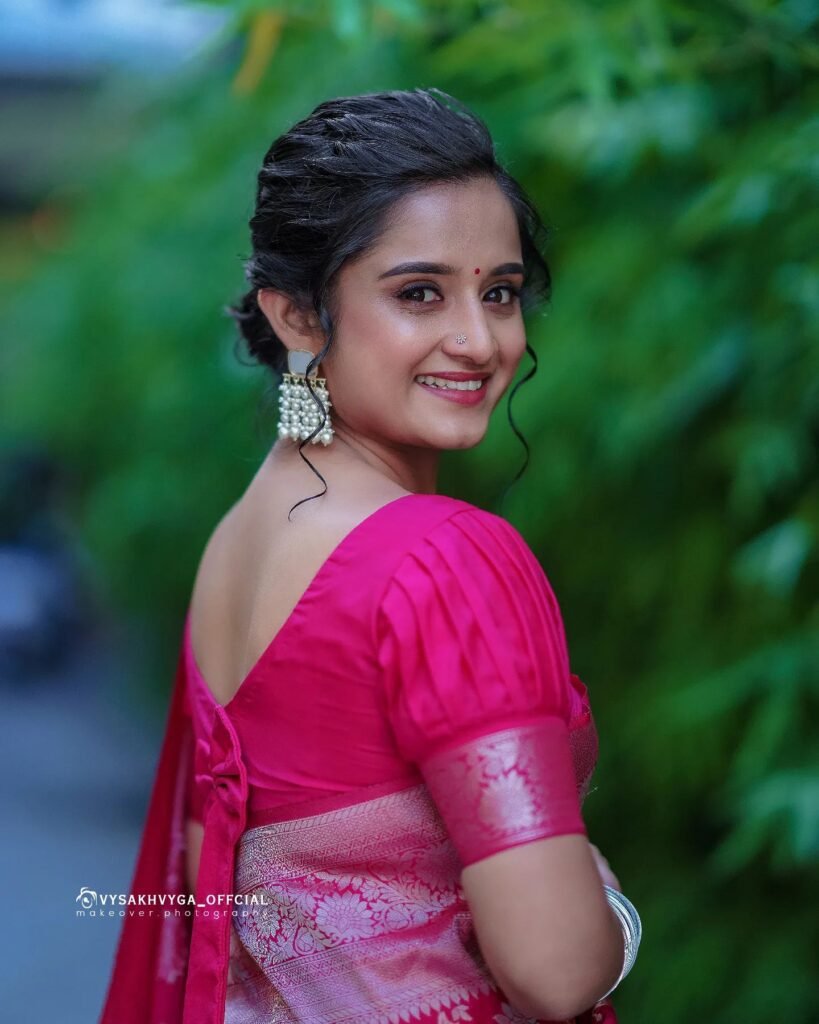 Gopika Anil Instagram
Gopika Anil has an active social media presence, in particular on Instagram, where she interacts with her friends and followers. She has a strong online following, with over 600,000 followers on her Instagram account. She provides glimpses of her professional life, behind-the-scenes moments, and personal experiences through her postings and interactions, keeping her followers up to date on her activities and achievements. Gopika's active presence on Instagram allows her to engage with her fans while also showing her popularity and impact in the world of digital media.
Social Media
Facebook: Facebook
Instagram: Instagram
Twitter: Update Soon
Email ID:  Update Soon
Youtube: youtube
Here are some facts about Gopika Anil
Gopika Anil has a sizable Instagram following of more than 610,000 followers.
@gops_gopikaanil is her Instagram username.
Gopika was born and grew up in the Kerala town of Kozhikode.
Her acting career began with the Malayalam series "Kabani."
Gopika is a professional Ayurvedic doctor in addition to her acting career.
She started her acting career as a child artist in a Malayalam serial while she was in first grade.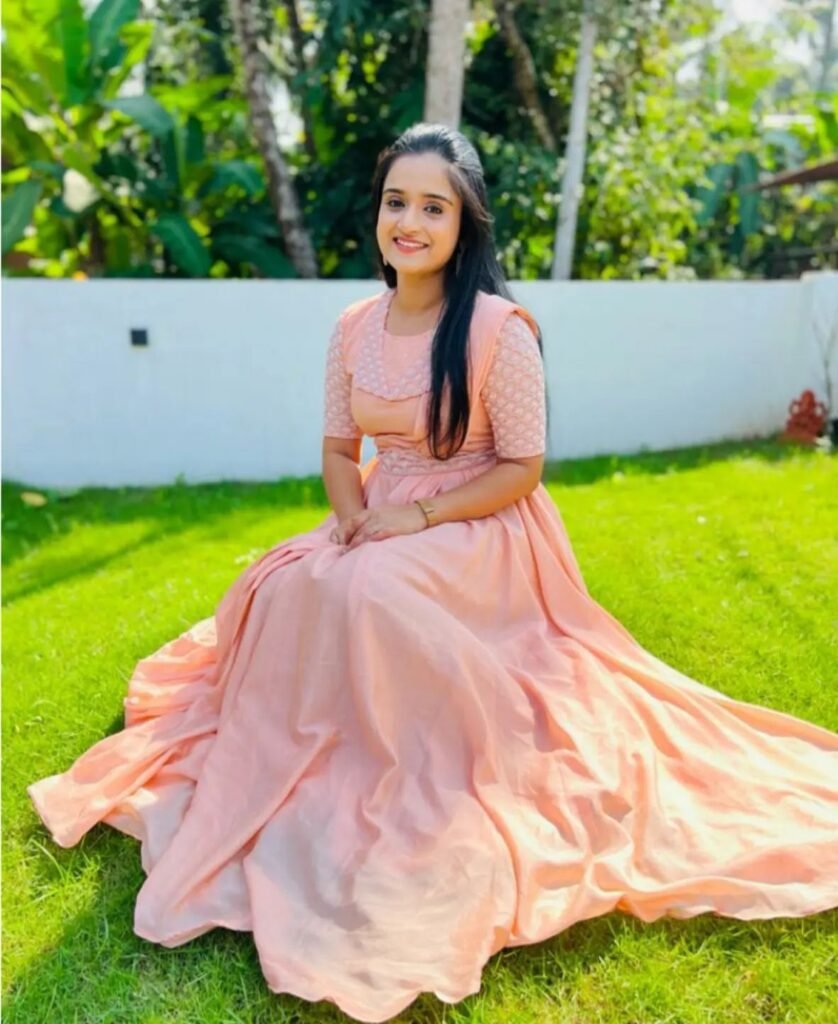 Movies list
Gopika Anil's exceptional roles in many movies have made major contributions to the Malayalam film industry.
Shivam – Malayalam (2001): Gopika made her acting debut in this film, showing her talent at an early period in her career.
Balettan (2003) Gopika participated in this Malayalam film, displaying her acting abilities with seasoned industry actors.
Mayilattam (2004) – Malayalam: Gopika's performance in this film sealed her place in Malayalam cinema, gaining her praise from both audiences and critics.
Akale (2004) – Malayalam: In this Malayalam film, Gopika demonstrated her flexibility as an actress by taking on a hard part and delivering a commendable performance.
Bhoomiyude Avakashikal (2012)
Vasanthathinte Kanal Vazhikalil" (2014) – In Malayalam
Parayan Bakki Vachathu (2014)
Mattancherry (2018)
Gopika Anil's performances in these films have contributed to the richness and diversity of the Malayalam cinema industry throughout her career, earning her a place among the industry's talented performers.
Serial list
| | |
| --- | --- |
| 2003 | Mangalyam |
| 2006 | Unniyarcha |
| 2008–2009 | Ammathottil |
| 2019–2020 | Kabani |
| 2020–present | Santhwanam |
| 2021 | Vishu Dhamaka |
| 2021 | Start Music (Season 3) |
| 2022 | Start Music (Season 4) |
| 2023 | Geetha Govindam |
Conclusion
In conclusion, Gopika Anil is an achieved personality in Malayalam entertainment. She has progressed from her humble beginnings in serials and childhood appearances to become a respected actress noted for her outstanding performances in both films and television shows. Gopika's journey demonstrates not only her acting abilities but also her ability to immerse herself in a variety of roles and capture the hearts of spectators. Her commitment to her trade, combined with her educational experience as a professional Ayurvedic doctor, gives her personal depth. She continues to inspire and excite audiences with a large social media following and a run of successful ventures, establishing her status as a revered figure in the world of Malayalam cinema.