Barroz Movie (Barroz-Guardian of Treasures ) is Malayalam 3D fantasy Movie directed by Mohanlal in his directorial debut. Jijo Punnoose wrote the screenplay based on his novel Barroz: Guardian of D'Gama's Treasure. Antony Perumbavoor produces the film through Aashirvad Cinemas. It stars Mohanlal in the title role, with Maya, Sara Vega, Tuhin Menon, Guru Somasundaram, and Cesar Lorente Raton in other roles.
Barroz Movie Cast, Director, Posters, Behind the Screen, OTT, Release Date, Budget, Trailer, and Free Mp3 Download
Barroz Information
Directed by
Mohanlal
Produced by

Antony Perumbavoor
Written by
Jijo Punnoose
Starring
Mohanlal
Maya
Sara Vega
Tuhin Menon
Guru Somasundaram
Cesar Lorente Raton
Music by
Lydian Nadhaswaram
Cinematography

Santosh Sivan
Edited by
A. Sreekar Prasad
Production
company
Aashirvad Cinemas
Country
India
Language
Malayalam
Barroz Cast
Mohanlal as Barroz
Maya as Isabella
Sara Vega as Teresa de Gama
Tuhin Menon as Ron Madhav
Guru Somasundaram
Ignacio Mateos as Cristóvão da Gama
Kallirroi Tziafeta
Cesar Lorente Raton
Komal Sharma
Padmavati Rao
Pedro Figueiredo
Jayachandran Palazhy
Geethi Sangeetha
Barroz Release Date, OTT Release
The movie was initially planned to release in 2020 but has been delayed due to the COVID-19 pandemic. The new release date of the movie is not yet announced, but it is expected to release in 2023.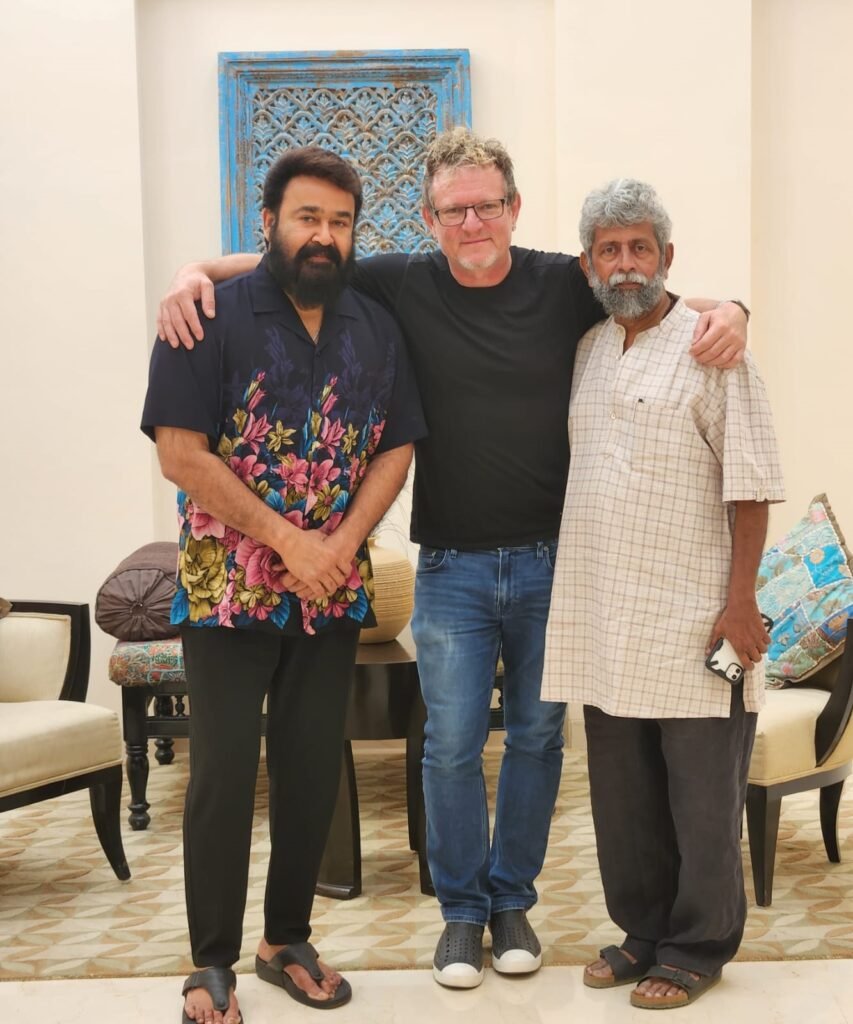 Barroz Mp3 Download Links
Update Soon
what is the budget for the movie Barroz?
The filmmakers have not officially disclosed the budget of the Malayalam movie "Barroz". However, it is expected to be a high-budget movie considering that it is a 3D fantasy adventure film directed by Mohanlal and starring several well-known actors. Additionally, the movie's production values and visual effects will likely require a significant investment.
Currently, there is no official information about the exact budget of the movie, but it is expected to be one of the most expensive Malayalam films ever made.
Barroz Movie Story
The movie's story is centered around the legendary treasure of Vasco da Gama, which is believed to be hidden somewhere in the Indian Ocean. The movie's titular character, Barroz, is the keeper of this treasure and has been guarding it for centuries. The movie stars Mohanlal in the lead role, and the rest of the cast includes Maya, Sara Vega, Tuhin Menon, Guru Somasundaram, and Cesar Lorente Raton.
Who is Barroz?
In the Movie "Barroz," the titular character of Barroz is a mythical figure who is believed to have been guarding the treasure of Vasco da Gama for centuries. According to the movie's plot, Barroz was a trusted aide of Vasco da Gama, the Portuguese explorer who famously discovered the sea route from Europe to India in the late 15th century. After Vasco da Gama's death, Barroz supposedly took charge of his master's treasure and had been guarding it ever since.
The movie's plot is a fictionalized account of the legend surrounding the treasure of Vasco da Gama, and the character of Barroz is an invention of the filmmakers.
Barroz Video Songs
Update Soon
Barroz Location Still
Barroz Trailer
Update Soon
Barroz | Malayalam Movie | Mohanlal | Official Trailer
Update Son
Mohanlal at Barroz Location
BARROZ – Making Glimpse | Mohanlal | Jijo | Santosh Sivan | Antony Perumbavoor
Barroz Posters and First Look Photos